Flexible and individual workplaces in the old Drusus barracks. Coworking in the countryside is a relatively new form of work in which mostly self-employed people, start-ups, commuters, freelancer or creative people can rent a temporary flexible workplace in an open-space office and enjoy all the benefits it offers.
Flexible use
– monthly or on daily basis
– no minimum duration, can be terminated at any time
Compatibility of family and career
– access at any time, day or night – 24/7
– short way to work
– separation of work and private life; personal work-life balance
Building a network
– networking with other users
– profit and learn from each other!
Exclusive use of rooms
– for online meetings
– for webinars
All inclusive
– fiber Optic Internet
– printer/ Scanner
– ergonomic chairs
– heating, electricity, cleaning
– parking spaces
The Coworking Space – BASIS Vinschgau Venosta is part of the South Tyrol-wide network startbase.it, which also allows users to work in Merano, Bolzano or Brunico. The work space in BASIS, with a surface area of 370m² and a height of 5m, as well as the possibility to comfortably ventilate the whole room with fresh mountain air from Vinschgau valley, offers all conditions and enough space to work safely and productively.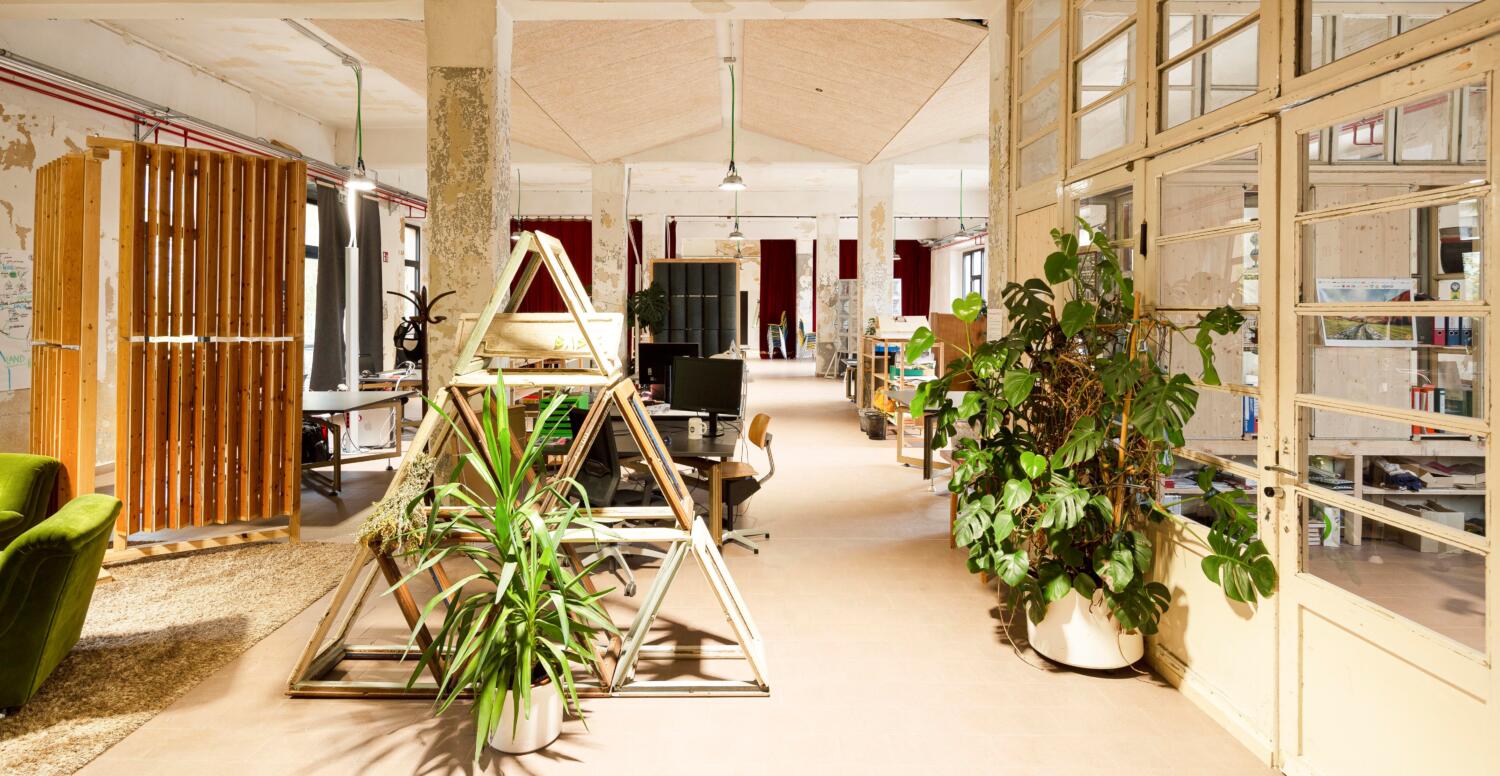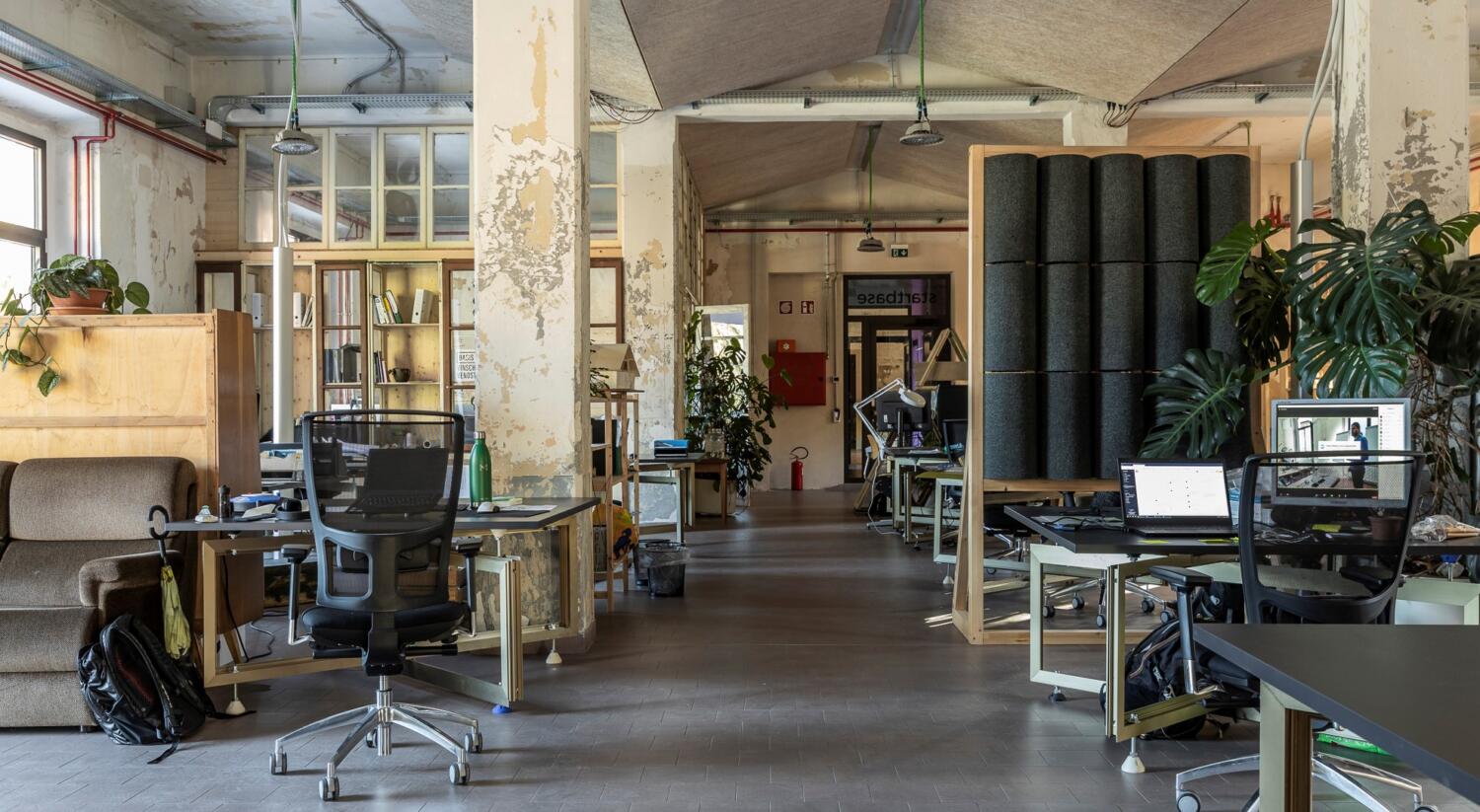 To the booking
– FLEX DESK – 
flexible workplace as day ticket for 14,99€ or 10 times-ticket for 135€ (incl. VAT).
– FIX DESK –
own desk with a monthly rate of 180€ (incl. VAT) for freelancers
or 190€ per month (excl. VAT) for companies.
– STUDENT DESK –
flexible and free workplace for the preparation of Bachelor and Master theses
The rates include: fiber optic internet, printer/scanner (fair use), a spacious workplace, ergonomic chairs, cleaning/electricity/water, a large community room with coffee machine and kitchen, parking, possibilities to work outside, BASIS Community with a large network and friendly co-users, to be up-to-date about events, concerts, cultural activities and workshops.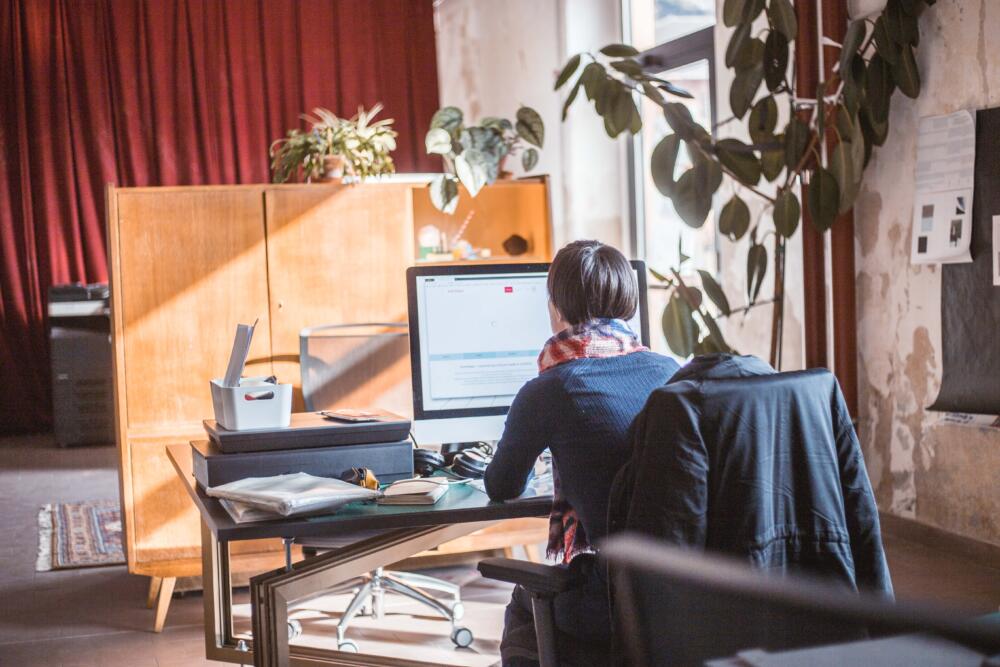 Who is coworking for?
– cheap all-inclusive workplace for hybrid founders, start-ups or freelancer
– flexible workplaces for commuters and urban settlers
– local, qualitative answer and alternative for home office difficulties
– inexpensive branch office for companies, spin-offs and teams without location
– digital nomads who, as returnees, are bringing a global trend to the valley
– decision-makers and managers who strive for new a leadership at a distance
– creative people who are looking for variety in their daily work and need an incentive for new ideas
– exchange and knowledge transfer with users from the same or similar industries
– students for the preparation of Bachelor and Master theses
– inexpensive workplace for project teams
– flexible workplace for field staff, craftsmen and consultants and coaches
"I feel very safe here and never had any concerns or fears that it might be different. I'm glad that despite Corona I don't have to be alone, but can maintain social contacts – at a distance, of course – in a safe working environment".
Commuter – Sabrina Fleischmann, Vetzan
"I can say with a clear conscience: the Coworking Space at BASIS has become my second home. When I need my rest, I can spend a whole afternoon at my table undisturbed (so much so that often people don't even notice that I'm there). When I need distraction and input from others, someone is always there for exchange and coffee. That's how it should be!
Freelancer – Ben Ratschiller, Covelano
Additional offers
BASIS Vinschgau Venosta offers coworking as well as other services. There are different rooms and spaces which can be used flexibly, such as:
– the Salotto, for private parties
– the Seminarium, for workshops and seminars
– the meeting rooms for meetings and conferences
– the KASINO for big events, meetings and conventions
– Work and production rooms, for experimentation and craftsmanship
Some of these rooms also offer the following services:
– equipment for webinars, online workshops
– electronics laboratory
– prototyping
– model making
– A0 Plotter
– Risograph
– consulting and project management